Hair extensions are a great way to have thick, luxurious hair that's low maintenance and a great way to quickly add colour and highlights to your hair without spending hours in the chair. Finding a local hair extensions hairdresser is also a great way to get an instant look for that special occasion or (wink, wink) date.
Get the look you've always wanted today
Long, silky and easy to maintain. What's not to love about hair extensions?
I have a wide range of styles and colours available and can easily incorporate a range of the latest bonding methods including weave, tape, microbead and keratin bonding.

Not only will you be amazed at how well hair extensions can blend into your current hair and style discreetly, but you will also get high-quality hair extensions applied by an experienced industry professional for an incredibly reasonable price.
Kick bad hair days to the curb and call me today
Hair Extensions Packages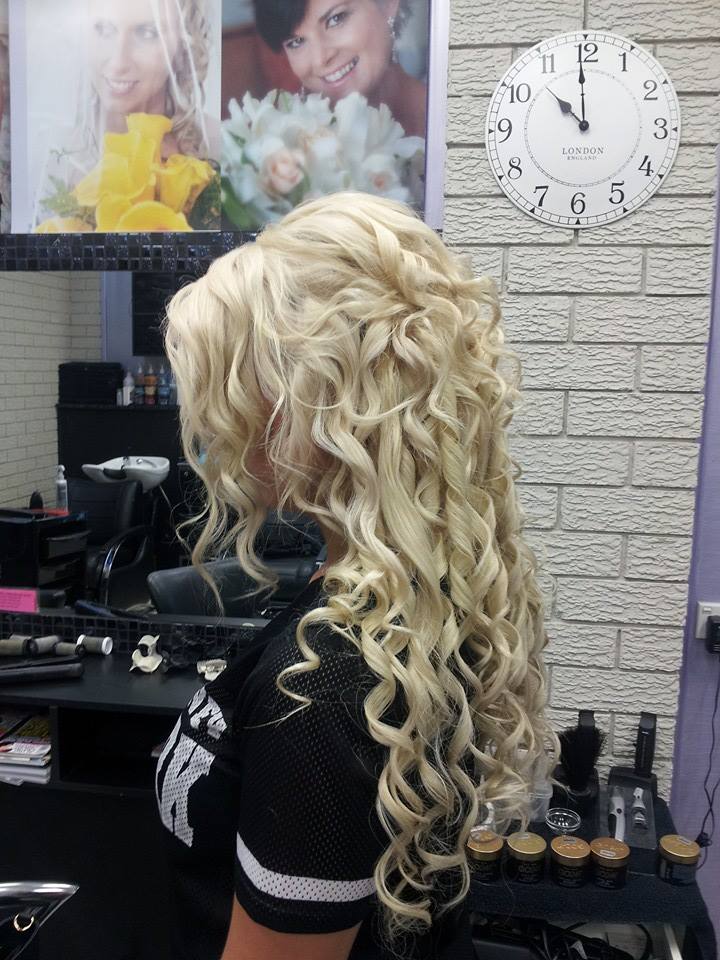 Half Head Hair Extensions ($250)
If you're looking to give your hair some volume and length, particularly at the back, a half head hair extension package is likely going to work well for you. All my hair extensions are 100% human hair and will match your current colour and style to blend seamlessly into your ensemble.

A half head of extensions is good for hair that:-
Is very thin or wispy
Requires bulking up or volume
Requires some additional length
Needs a boost of colour
Full Head Hair Extensions ($430)
A full head of hair extensions is one definitive way to get luscious hair that has volume, colour and length without waiting months, even years for your hair to grow out and get thicker.
A full head of extensions is good for people that:-
Want a completely new style quickly
Have a wedding, photoshoot or important event
Want beautiful, affordable, thick and luscious hair
Need an instant confidence boost for an important engagement
Re-application ($70 per hour)
Need to have your extensions re-applied? I can help. Call me today on 0421 069 253 to book an appointment.

Frequently Asked Questions
Are hair extensions permanent?
No. The hair extensions I apply to my clients are not permanent. With good care, they will last an average of 6-8 weeks.
Do hair extensions require a high level of TLC?
To an extent. Because hair extensions are made from human hair, they can suffer all the same damage your regular hair endures if they're not looked after properly. I will go over an extensive care routine with you should you choose to book an appointment.
Can hair extensions be dyed?
Typically no. Most hair extensions come pre-dyed (ie, they're not virgin hair that's never been dyed before). This means you can usually dye darker if absolutely necessary, but a lighter colour dye typically isn't an option.
Suburbs I service
I service clients in the following suburbs:- Dayboro, King Scrub, Mount Pleasant, Ocean View, Laceys Creek, Cedar Creek, Mount Glorious, Samford, Highvale, Mount Nebo, Mount Mee, Petrie, Nerum, Eatons Hill, Draper, Woodford and Delaneys Creek.
If you live outside of these areas and wish to make an appointment for hair extensions, please call me on 0421 069 253.